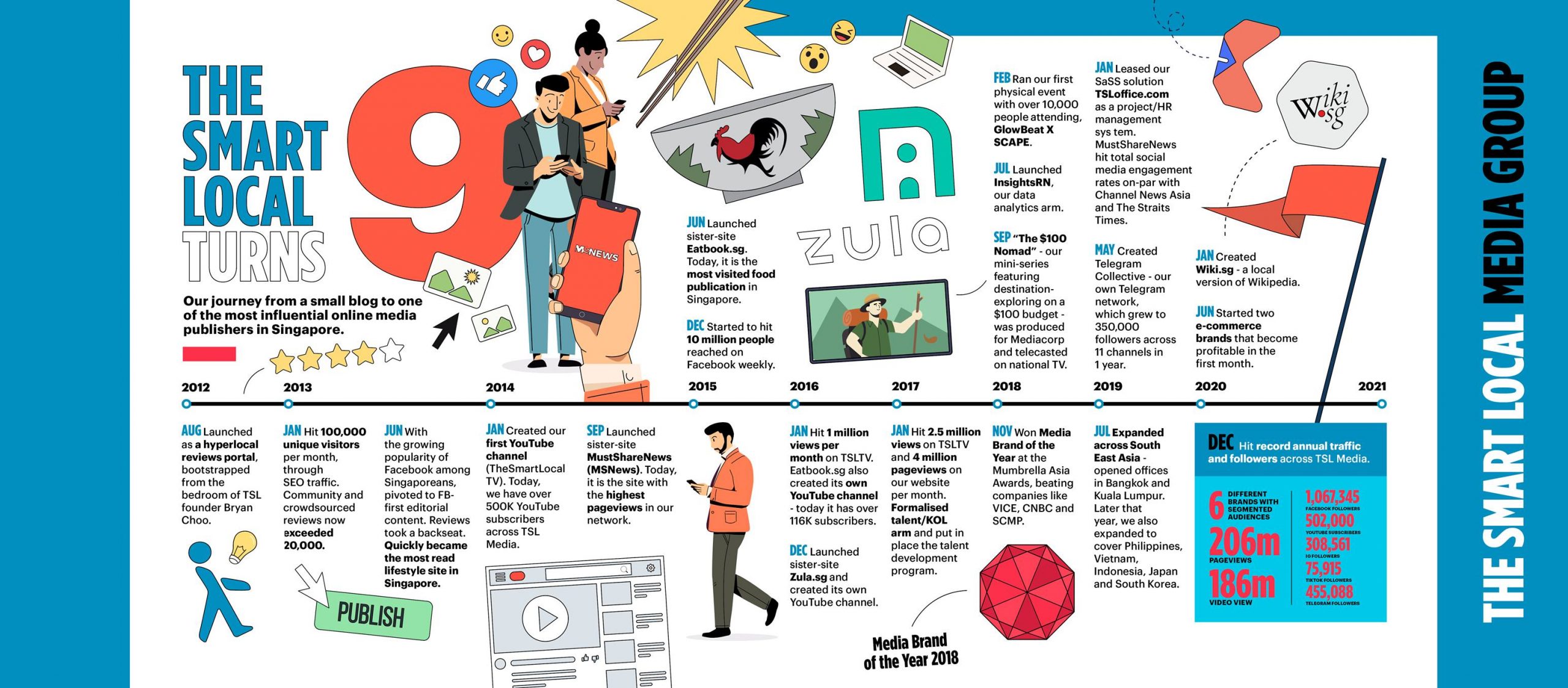 Since our inception in 2012, TSL Media Group has been profitable right off the bat. While traditional media is a sunset industry which has gotten disrupted, digital-media on the other hand, benefits from its decline. With the advent of the SmartPhone, advertisers have turned to where the eyeballs are. The enormous revenue that used to go to print, now flows to digital instead. It is a fast growing industry that is more scalable, and things are just beginning. Advertisers now want to be seen on the biggest digital platforms in Singapore like Facebook. Google Search, YouTube, Instagram, TikTok and Telegram - platforms that we all have a strong presence and great products on.
This has allowed our digital-first group to hit new revenue records every year, since 2012. We have been in talks with several parties over the years and we will consider any serious offers. Ideally, we'll love to be part of a bigger organisation with synergy or to be a plug-in-play media arm for any big MNC looking for media influence in Singapore / SEA. It is our goal to be the biggest English-media publisher in South East Asia.
We absolutely love our brands and what we do daily, so should there not be a suitable offer, we are very happy to continue running TSL Media Group as a privately-owned company and continue to grow, untill the right offer comes along.
Key Facts:
All the media brands under TSL are profitable.

Our accounts are audited and well organised.

We have a clean company structure and 100% o

wnership of all companies

.

Over 15 different revenue streams with multiple products across different markets.
We have a well-diversified client base with no single client accounting for more than 3% of annual rev.
The company has been systemised well and it is able to run without the founder's involvement. It has a strong management team, OKRs in place, training and mentorship programs, skilled team leaders and we have a long list of testimonials that mention the great people and office culture we have.
To start a conversation, get in touch at [email protected]