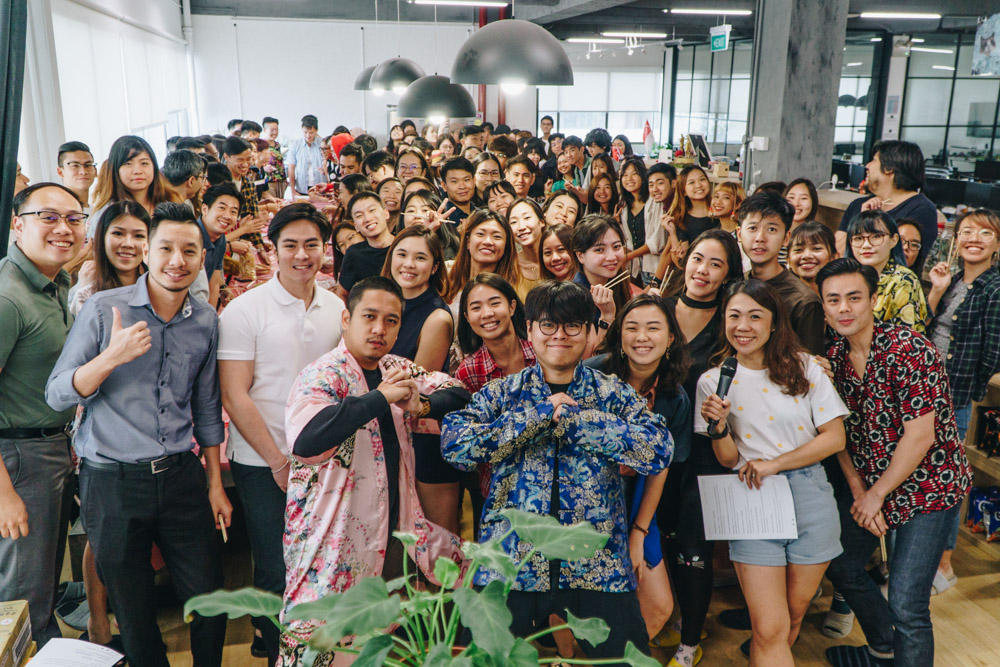 CNY in the office in happier pre-COVID days!
A big differentiator of TSL Media Group is how we're a cross-platform advertising solution. We have significant traction on the biggest social media platforms that Singaporeans use - Facebook, YouTube, Instagram, Telegram and TikTok. We are also multi-brand, and thus have segmented audiences with different interest groups such as food, female, lifestyle, etc - so clients can reach out to relevant audiences.
Lastly, reaching readers today is not pumping thousnads of dollars into a campaign and driving it through paid media, which can be extremely expensive. Readers need brand trust before consuming media and being receptive to messages. Our campaigns have reached millions of people organically, which otherwise would have cost hundreds of thousands in paid ad spend. Ask any Mandalorian and he'll tell you this is the way.
Our account director Nirelle Goh explains the importance of strong content and brand value vs paid ad spend in this video here:


Huy
Photographer / Videographer
---
1 You'll have a single point of contact for your campaigns throughout the years. They are attuned to your company and needs, and they are always just a message away.
---
2 We value ideation and so our content strategy team will help come up with exciting ideas to make your campaign perform and be sharable on social media.
3 Our team of writers, videographers and photographers bring your campaign to life. You're also given a very helpful campign report at the end.
Editorial Content
All writing and photography will be done by our team, and we'll create an article that will be shared on our Facebook channels and it will also have high discoverability on Google search.
Find out more here.
Video Marketing
From Facebook to YouTube videos - we create anything from simple videos of where to spend your weekends to documentaries and even long-form custom branded series for brands.
Find out more here.
Social Media Amplfication
We further amplify the content we create through additional channels such as Intagram, Telegram and TikTok - allowing you to reach others audiences beyond Facebook and YouTube.
Find out more here.
Offline Coverage
On request, we can also provide help with offline coverage - such as the creation of roadshows and workshops. We organised our own Glowbeat festival in 2018, that saw over 10,000 people attending. Find out more here.